An Electric Vehicle for Every Lifestyle
Your ride. Your style. Your budget. Our extensive inventory. That's true love..
Why Switch to Electric?
Make driving fun again with an electric vehicle.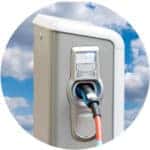 Go Farther
With advanced battery technology and expanded charging infrastructure, range anxiety is a thing of the past.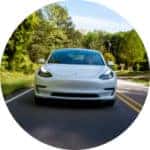 Go Faster
Experience performance that conventional internal-combustion engine cars can't match.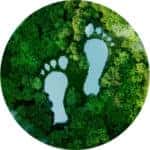 Go Fossil Fuel-Free
Make an impact by reducing your carbon footprint by up to 25% with a more affordable, more sustainable option.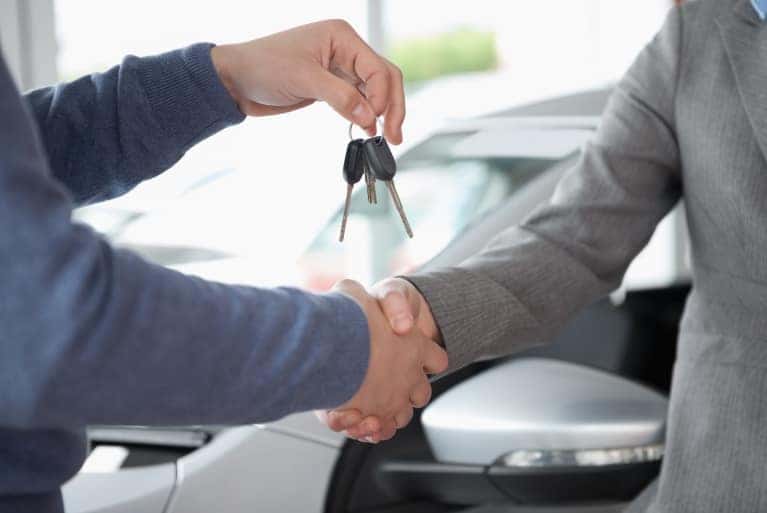 Experience the Green Wave Difference
We think buying a re-used EV should be educational, empowering, and fun. That's why we take a totally different approach to helping our customers find a vehicle they'll love.
Learn More
I was working with Jesse and his team for about 6-7 months from the first time I came in until finally making a purchase. Every time I came in I was greeted with enthusiasm and allowed to drive many many EV's until the perfect car and timing lined up. I also got a good offer on my trade in and a good price on my new Model Y. It was a great experience overall and worthy of a 5 star review. We will be back when the time is right to replace my wife's SUV and become a full ...
Excellent buying experience!
I love my Subaru soltera! I did not expect to get a full EV but what a cool surprise! And the owner and his fam will meet you where you're at and take care of you! I did not feel like I was being manipulated. Love this place!
After much searching and many test drives, we finally found the car we wanted for our daughter at Green Wave. I really can't say enough about the positive experience we had with Jesse, the owner! He was polite, professional, knowledgeable and best of all, no 'smarmy used car salesman' tactics! Purchasing the Plug-in Hybrid Fusion came with a 30-day warranty. We had a light come on after picking up the car and called Jesse to let him know. His response was to have whatever repair was needed done and send him the bill. No questions, no haggling, no 'the ...
I bought my pre-loved Chevy Volt from Jesse Lore at Green Wave Electric Vehicles in May of 2023 and have been driving all electric since. I cannot say how much this was the right decision for me. I could talk about how it feels to reduce my carbon footprint, how the car is lots of fun to drive, how the range is much better than I expected, how surprised I was to find there are charging stations everywhere, and how nice it is to just plug in at home overnight and come out to a fully-charged vehicle ready to drive up ...
Owner Jesse was great to work with-- will shop again!
This is the first business review I have ever written, but I feel it is necessary to point out how amazing Jesse and the team at Green Wave really are. They offer a unique experience, one that is rare to witness at a car dealership. No pushy salespeople, no stretching the truth to get the deal done, simply put Jesse is as honest as they come. If you ask him a question, he'll give you a straight answer and offer his recommendations. I purchased the car and needed a couple things after I drove off the lot and Jesse ...
Great experience - we love our new car! This is our second EV and buying from Green Wave is an infinitely better experience than through a traditional dealership. Jesse was not pushy, listened to our wants, and most importantly is knowledgeable about EVs. It was so helpful to look at and test drive a range of EVs and PHEVs before making our final decision. We have already gone on two 400-mile road trips and driving this car is a blast! Highly recommend Green Wave EV.
Loved coming to Green Wave EV for our 2021 Nissan Leaf SV Plus :) Jesse is knowledgeable, listens well, and a pleasure to talk to! He provides what you want to know and isn't pushy at all. It's amazing to work directly with the owner of a dealership and not have to jump through 100 hoops to get the car. When it came to deciding to buy it, we were done signing within an hour! The last time I bought a car, the dealer held us in the same room for over 5 hours. Also, Jesse let us test drive what we ...
Get Started
Excited about EVs? We are, too. Time to hit the road!

Get In Touch
Call, text, chat, or email to let us know you're ready to go.

Learn With Us
We learn about you, and you get to learn about the world of electric vehicles.

Find Your Perfect Ride
Let us help you find your complete electric vehicle solution.